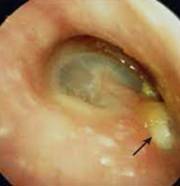 Ear Infection
30 Apr 2021
I am Shraddha staying in Banashankari 3rd stage. I was suffering from ear infection for the past  seven months. I had consulted with many ENT specialist before I came across Dr. H K Susheen Dutt. 
He was referred by one of my friend who had a very good experience with him in curing her sinusitis problem.
Dr. H K Susheen Dutt, patiently heard my problems and putting across the prescribed medicines. His clinic also carries a professional ambience with all modern equipments and friendly staff. I was also not very eager in taking antibiotics and Dr. H K Susheen Dutt was quite understanding on this. Finally after eight months of my suffering, I was finally cured. Bangalore is in fact blessed to have a professional ENT Specialist like Dr. H K Susheen Dutt.
Dr. H K Susheen Dutt a practicing ENT surgeon in Fortis Hospital – Bannerghata Road and Nagarabhavi says that Ear infections can be very nagging sometimes ,especially when one has the habit of repeatedly self cleaning with q tips . So there is a persistent sense of ear wetness , discomfort when the surface skin of ear canal is infected / boggy.  It needs persistence from both the clinician and the patient to get rid of such infections . 
A vital component of treatment is patient education which empowers them to fiddle less with their ears !!